This topic contains 3 replies, has 3 voices, and was last updated by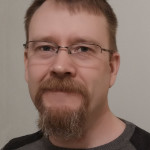 Tor Krill 3 years, 6 months ago.
Author

Posts

September 1, 2014 at 08:04

#396

pa

Keymaster

We are happy to announce the release of the softare 1.0 release for OPI.

This is the first release for OPI and as such is has some limitations.

It is currently not possible to change the "MASTER PASSWORD"
It is only possible to retrieve files from the backup, not the entire system configuration. All system data is saved in the backup including databases, but currently it is only the files that are possible to restore using the UI.
Changing SD cards requires a re-install of the system, basically due to the above limitation of restoring the complete system from a backup.
Root access not possible

A few more that are worth mentioning is:

Backup does not adhere to "mirror" option, it always uses the 'timeline' option
If the backup fails, in some instances the existing backups will be unavailable until either a new backup is complete or the backup is disabled and re-enabled using the UI
Updating email accounts requires the user to re-enter the password
It is not possible to relay e-mail using OpenProducts servers, if OPI is not allowed to directly send mail, another outgoing SMTP server needs to be used.

/Tor & PA

September 3, 2014 at 11:00

#412

jkene

Participant

"Changing SD cards requires a re-install of the system".

I'm not sure if that means it's not possible right now or just very inconvenient? I have a spare 64GB card I wanted to use, could I swap before I start it up the first time? Or do I have to wait for a future release to be able to use that?

September 3, 2014 at 11:10

#414

Tor Krill

Keymaster

Hi jkene,

As long as you haven't run the setup you can use whatever card you want.

It is only if you want to change SD-card on a running/configured system you unfortunately have to reinstall the unit. (This is due to a bug on our side that we hopefully will resolve until the next upgrade.)

/Tor

September 21, 2014 at 13:36

#480

Tor Krill

Keymaster

Author

Posts
The forum 'Announcements' is closed to new topics and replies.