This topic contains 6 replies, has 3 voices, and was last updated by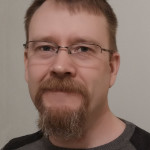 Tor Krill 3 years, 4 months ago.
Author

Posts

September 17, 2014 at 23:07

#465

InitialT

Participant

Hi Tor and Pa,

i cant send Mails via OPI directly (through the Spam restrictions), so i have to use the SMTP-Server from my Mailprovider, but OPI allways lost the settings.

In the Mail Dialog "E-mail Configuration -> Send Mail", when i do check "Use Custom SMTP Settings" the dialog said "Saved!" but the Admin-Application loses the settings.

Thank you
Thomas

September 17, 2014 at 23:11

#470

Hi Thomas,

Strange, i use this setting myself and it works fine for me. But this is most likely a bug. Could you tell me which fields you enter and which fields that does not stick?

Or if you prefer email us on support@openproducts.com and we will try help you out asap.

/Tor

October 22, 2014 at 15:17

#646

Just an update here. This issue should be resolved with the 1.1 update.

/Tor

October 27, 2014 at 21:59

#657

tehcog

Participant

I have experienced this issue under 1.1, as well as the backup failure. I noticed that OPI could not read the SD cards that (I assume) had previously been mounted volumes. I vaguely remember reading somewhere (some linux forum) about some special trick (in fstab?) to keep a volumes mounted (auto remount?) in case something goes wrong. Sorry, but I have just enough knowledge to be dangerous.

Regards

October 28, 2014 at 11:17

#658

Hi Tehcog,

This sounds strange. Could you elaborate on what went wrong? The SD card should always be mounted during normal operation. (It is mounted when you unlock the system)

/Tor

October 28, 2014 at 21:06

#659

tehcog

Participant

Tor,

OPI was working fine in the evening. When I got up in the morning, the left LED had a red heartbeat. When I got home from work that day, the red heartbeat was still present. I logged on as admin and went to the administration page. I noticed that custom smtp settings that I had entered were no longer visible in the ui. I tried toggling the custom settings with no luck. They would no "re-appear". I went to the backup configuration and there was no progress meter visible for disk space used as there had been before. I toggled the backup setting on and then back on. Nothin happened. I tried to reboot OPI and got a message about not being able to read the SD card (not sure what the message was as this is from my memory). I pulled the power, popped out the SD cards, and for want of anything better to do, wiped off the contacts and re-inserted them. I rebooted OPI and it has been running correctly ever since then.

Hope this helps

October 29, 2014 at 12:38

#660

Hi Tehcog,

The symptoms you describe and the solution matches an SD card that is not detected or have slipped out a bit from the card reader.

We have noticed that in some situations this can happen.

The solution is as you found out your self. Power down OPI re-insert the µSD and reboot.

This is problem is not connected to the other smtp-problem we had. That was a pure bug on our behalf.

Best Regards,

/Tor

Author

Posts
The forum 'OPI Support' is closed to new topics and replies.