This topic contains 2 replies, has 3 voices, and was last updated by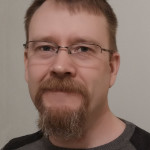 Tor Krill 2 years, 10 months ago.
Author

Posts

May 4, 2015 at 10:09

#819

pa

Keymaster

We are now proud to announce that the update we promised around Easter is here. As mentioned in the Easter update, we had some struggle with a bug that took a lot of work to iron out, but now the release is in our repositories and also available as an installer.

In this release there are some 50 features, enhancements and bug fixes, big and small. The main feature of this update is that we now support complete system restore from a backup. When booting OPI with an empty SD-card the option to restore a previous backup onto this card is offered making it dead simple getting up and running if the worst possible scenario should occur.

New features and upgrades

Implemented possibility to restore all data from backups to a new unit, including contacts, mail and calendars and settings
Identities and personal contacts are picked up by the web mail application
Identities are auto-generated for all mail-addresses available to the user that is logged in.
OwnCloud (file, contacts and calendar application) is upgraded

Known issue here is that after the upgrade applications accessing these features might need to be restarted

Roundcube webmail application is upgraded.
Possibility to turn of OpenProducts DNS updater.
Shell root access implemented (previously available on updates, but not on installer)
Web server encryption tightened and support for PFS (Perfect Forward Security) is now preferred when possible.
Possible to login with passwords stored in browser
Update "Receive mail" (Fetchmail) accounts without the need to remove and add the account.
Backups are available in the file system directly after a reboot
A lot of minor polish is applied to themes and user interface.

Resolved issues

In this release there are a significant amount of small bug fixes, this is only the short list.

In order to use a new SD card the system must be re-installed.
Restore system from backups
SSH root access
Relay email via OP servers not yet implemented.
Changing the account settings of a fetch mail account requires the account to be deleted and reentered.
If backup fails elder backups will become inaccessible until a successful backup has been run.  (A reboot will now restore links to backups)
Fetchmail account update requires user to (re)enter password.

Known issues

Not possible to change "MASTER PASSWORD"
Backup does not adhere to "mirror" option, it always uses timeline option.
(minor) If a new SD card is inserted and the incorrect master password is given, the sd card needs to be reformatted in order to be able to try again.

Upgrading
Upgrades are done automatically if enabled. This is done once a day without the need for user intervention. This upgrade however is quite big and installing takes a long time approximately 15 minutes. During this the webserver will be shut down for quite some time and because of this you will be locked out of OPI during this and you will have to login again after the upgrade. Also note that applications such as mail and sync clients might have to be restarted to reestablish connection with OPI.

Installer image
A new installer image is provided and is available here:
http://download.openproducts.com/opi/install/image-1.3/

To reinstall OPI follow the information provided here: (Re)Installing OPI


/PA & Tor

May 6, 2015 at 11:43

#834

jkene

Participant

I have automatic updates enabled. How can I see if this update has been applied?

Thanks,

May 7, 2015 at 13:34

#839

Tor Krill

Keymaster

Hi jkene,

The easiest way to check this atm is to log into the web-admin ui. Select webmail and address-book. If there is an OPI-contacts category there you have the latest version installed. The other option is if you are able to login via ssh to OPI. Then you can check the contents of the file /etc/opi/opi-version, if present. (We unfortunately still havn't got time implementing this to show in the admin UI.)

/Tor

Author

Posts
The forum 'Announcements' is closed to new topics and replies.