This topic contains 4 replies, has 2 voices, and was last updated by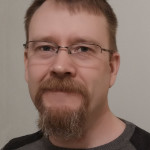 Tor Krill 3 years, 5 months ago.
Author

Posts

September 24, 2014 at 08:50

#491

Are the stock Owncloud apps supposed to work with OPI? I am having issues with the iOS client connecting to it. It will not pass the server connection check during the sign-in process.

A debugging fact that I do not think is relevant is I am having the router issues mentioned in . I can reach the OPI by IP fine, but using the appropiate IP addresses on this bug does not seem to help

September 24, 2014 at 08:54

#492

September 24, 2014 at 09:11

#493

Tor Krill

Keymaster

Hi again murtagh,

The stock applications should work. Usually there are two problems that we have noted.

One is that we don't install OC in the "default" expected location. You can read a bit on that here: installing-owncloud-desktop-client

Beyond that there could be issues on accepting the certificates on the SSL connection.

We have, up until now, only had time testing the OC application on Linux and Windows so any input in how they work on IOS or other devices is very interesting.

/Tor

September 26, 2014 at 02:26

#513

Fixing the server address to the https://%OPI_NAME%.op-i.me/oc/ did get me a touch farther in that it is making the initial "preconnection" check and passing. However, when I enter my credentials, I get a dialog box saying "It is not possible to connect to the server at this time." My instinct says it is a certificate problem, but… it is just too generic of a dialog box. I will keep working the problem from my end, but I could use some help finding where the logs are on the OPI that would log a failed attempt to connect.

Using the same info, I can log in from a windows client.

Murtagh

This reply was modified 3 years, 5 months ago by murtagh.

September 26, 2014 at 08:16

#516

Tor Krill

Keymaster

Ok, then there obviously is some difference between the IOS version of OC-apps and the other platforms. I will see if its possible to test this on my old Mac Mini i have here.

Regarding logs, these are somewhat tough to get to without shell access atm.

I will think about how to solve this. In the mean time could you please open a support issue, support@openproducts.com, on this to let us investigate this a bit more efficient.

/Tor

Author

Posts
You must be logged in to reply to this topic.