This topic contains 7 replies, has 3 voices, and was last updated by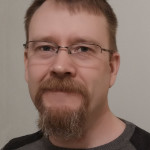 Tor Krill 3 years ago.
Author

Posts

January 29, 2015 at 10:25

#787

Hi,

I don´t know, if this the correct forum, if not, please tell me.

In my owncloud client, I think I don´t get the correct usage information. It tells me that there is only 4 GB space in total available, but I have a 64GB SD card in the opi. Is this a bug?

Best Regards
hans345

January 29, 2015 at 12:05

#788

Quick question, we are talking about the OC desktop client? We will of course investigate this.

/Tor

January 29, 2015 at 12:44

#789

Yes, I am talking about the OC desktop client. Thanks for the investigation

hans345

January 29, 2015 at 14:02

#790

richard

Participant

I can confirm this bug. I have a 64 Gb card, but the owncloud desktop client reports: "2 Gb (6,4%) of 31 Gb server space in use", and I know that I am using more than 2 Gb, perhaps 10 Gb.

January 30, 2015 at 16:36

#792

Richard, quick question. Do you have more than one user?

I think what you see in that page is the current users usage. Thus if you have many users it still could be that they together have 10GB usage in total while the logged in user only uses 2GB.

hans345, i have taken a quick look at it today but there wasn't anything obvious at first looks. I hadn't enough time cutting through all layers of OC code though.

/Tor

January 30, 2015 at 16:51

#793

Hi Tor,

i have two users, but doesn´t have many files (only the ones delivererd in the OC programm as examples) on the opi. The other one has a lot, but it is synced by two different computers. On one computer it says total space 3 GB, on the other one 2 GB.

Best regards
hans345

February 8, 2015 at 15:46

#794

richard

Participant

Hi Tor,

Sorry for the late reply, but no, I only have one user.

February 9, 2015 at 13:35

#795

Hi Richard and hans345,

Thank you for your feedback. I will investigate this further as soon as i get some time over, added to our bug tracker. Since this seems non harmful it unfortunately have a bit lower priority atm, sorry.

I'm currently completely devoting all development time working on the next software upgrade which should finally get full restore from backup running, and some other nice features.

/Tor

Author

Posts
You must be logged in to reply to this topic.