This topic contains 3 replies, has 4 voices, and was last updated by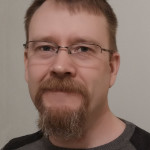 Tor Krill 3 years, 4 months ago.
Author

Posts

September 28, 2014 at 19:37

#519

opiwan

Participant

Hi OPI community, Tor and PA,

What do you think would be the smartest way to migrate the email from my private domain to my opi? So far I have hosted my email domain at zoho and I'm able to fetch it to opi with imap. However I would like to move away from email being stored the cloud. So I guess I should be looking for some kind of domain hosting where I could forward smtp to my own device.

I would also to be independent from my ISP to avoid being locked up to one provider. Anyone have any suggestions?

September 28, 2014 at 19:50

#521

pa

Keymaster

Well, a good place to start is to make sure that your ISP allows other mail servers to connect to your OPI on port 25. This seems to work fine for you, since you use that as a sender address domain.

What you need to look for somewhere that you can register your domain and that lets you set up your domain records for you. I use Loopia for my own private domains to point my domain to my own IP. I have a static IP to this works for me.

If you have a dynamic IP, I would start by looking at your router to see if that has any possibilities to do IP updates. If it does, then look for a provider that can use the API that is supported by your router.
If that option is not available for you, what you can do is to point the MX record to your op-i.me name. This is updated by OPI, and then the emails will find their way to you anyway.

I hope that this can get you started.

EDIT: After sleeping on this, I do believe that the easiest setup is to use the option above to just point the MX pointer to your op-i.me name. That way you do not have to worry about other dyn-dns services. Note though that this only works for mail, not any other traffic.
/PA

This reply was modified 3 years, 4 months ago by pa.

October 1, 2014 at 01:46

#544

murtagh

Participant

I use EasyDNS, and it is as simple as setting your MX records to %OPI_Server%.op-i.me, and then setting up the accounts in OPI. I was surprised how easy it was to get the email up and running.

I don't know about the others, but I believe EasyDNS offers an optional mail spool in case your OPI is offline for a considerable time.

October 2, 2014 at 16:04

#567

Tor Krill

Keymaster

Yep murtagh,

It really should be no more difficult.

Make sure the MX-pointer of your domain points upon "your-opiname".op-i.me

Add addresses at "E-mail configuration" -> "Receive Mail"

And you should be good to go.

We will try getting around to document this in more detail asap.

/Tor

Author

Posts
You must be logged in to reply to this topic.